Pricing Examples
WaterFurnace 7 Series Variable Speed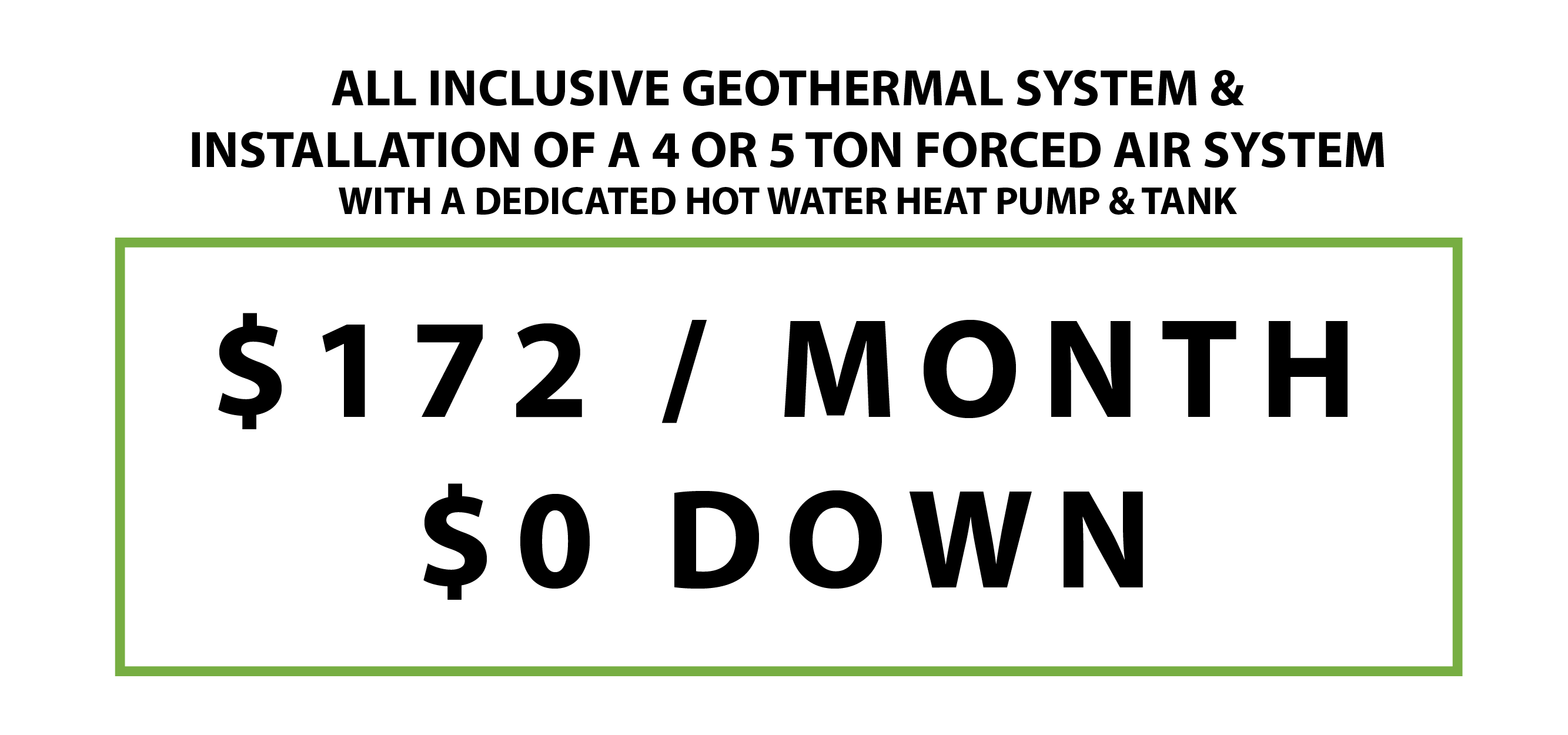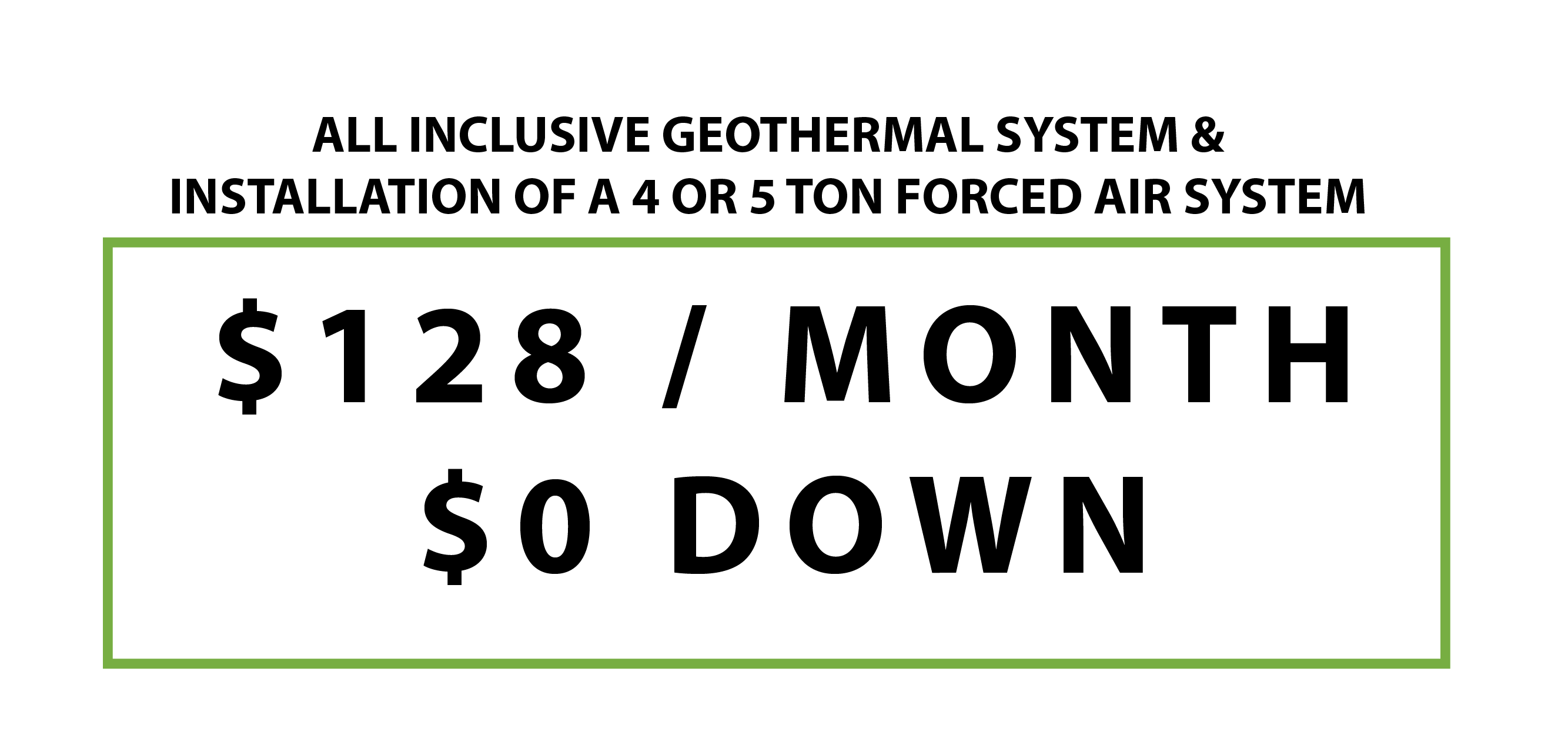 Contact a representative to get a free quote customized to fit the needs of your home!
The cost of your geothermal heating and cooling system is based upon the size system your home requires along with any additional options chosen to fit the needs of your family.
*Federal tax credits must be used to reduce the loan amount. Examples shown above are with $0 down and 20 year loan term.
---
Federal Tax Credit
The available federal tax credit means that the cost of your geothermal system is decreased substantially.
Acting fast to ensure that you gain the largest tax credit possible is important.
Below, you will find the tax credit percentage available to you based on when your system is installed.

Federal tax credits will expire December 31, 2021. Read More

These tax credits are retroactive to Jan 1, 2017, meaning homeowners who bought a system last year are eligible for the 30% credit.
Links: updated 2017 IRS Form 5695 and Instructions
+Federal Tax Credit savings used are only an estimate of potential savings. Please consult a tax professional for details and eligibility.
---
Does Geothermal Cost More?
While they do cost more to install in homes than conventional systems because of the additional ground loop piping and the high quality of the equipment, geothermal systems typically have the lowest life-cycle cost of any heating and cooling system. Heating and cooling for a typical 2,000-sq.-ft. home can run as low as $2.00 a day on an annual basis.
Altogether, geothermal systems are a sound investment. The amount they save the homeowner every month in energy costs is more than enough to offset their higher installation cost resulting in a positive monthly cash flow.
Geothermal means extra savings on heating, cooling, repair, maintenance, and hot water bills.
---
To get started with a Geothermal System Expert Contact Us now!
---
*Pricing subject to change and includes approval of Clean Heat NY Utility rebate, which is included in the above price. Pricing is also subject to final inspection and approval by the installer, certain factors might prevent the cost-effective installation of the geothermal system, or might result in additional costs to the homeowner.